I wished I kept a copy of Evolution, but strangely I am embarrassed to have a copy of the first FoHaF.
It was way too political and overly sarcastic - not to mention a cut & paste nightmare.
Somewhat free - mailed in exchange for two 29 cent stamps. I printed 100 copies, which sold out days after Maximum Rock-n-Roll reviewed it.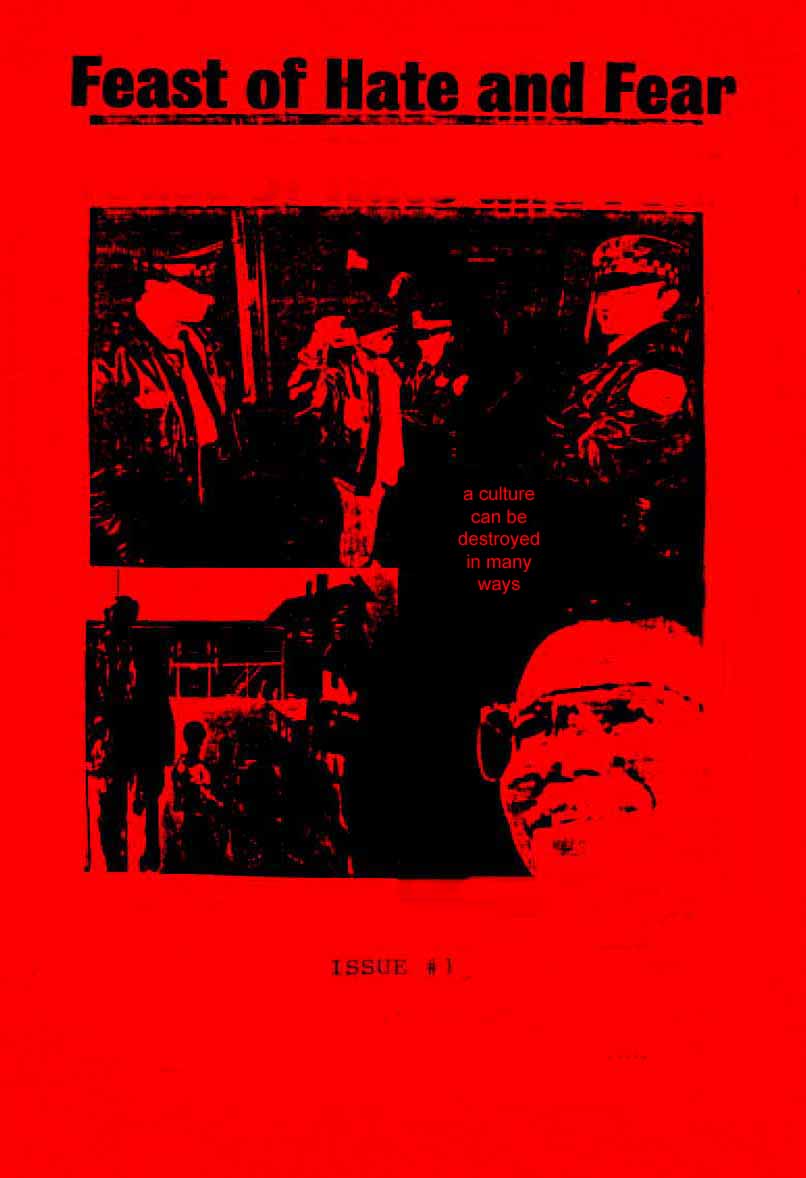 I borrowed a girlfriend's old typewriter and belted out a few reviews, and an entire issue's worth of stupid rants -
or at least it started out that way.
With upcoming issues I had gotten better and better at doing what I had originally set out to do... piss people off.
What cannot be seen are the words, "a culture can be destroyed in many ways" in the center of a collage of smiling police officers in the middle of police harassment, a racial lynching and Louie Farrakhan.